Regular price
Sale price
€83,95
Unit price
per
Sale
Sold out
Why Custom? If you custom order something from Tailwindpets - we will ask you for more measurements than usual and build a new brace that will fit 100% and is completely custom made just for your specific dog. The Custom Hock Wrap for Dogs offers and stabilize the hock joint. Recommended to use when dogs have a weak or painful ankle or a limping on hind leg. This product is handmade by our Team. See the complete description, reviews and sizing below. This is a custom product. You will have to add all the measurements at the end of checkout.
Production Time: 1-2 Business Days
View full details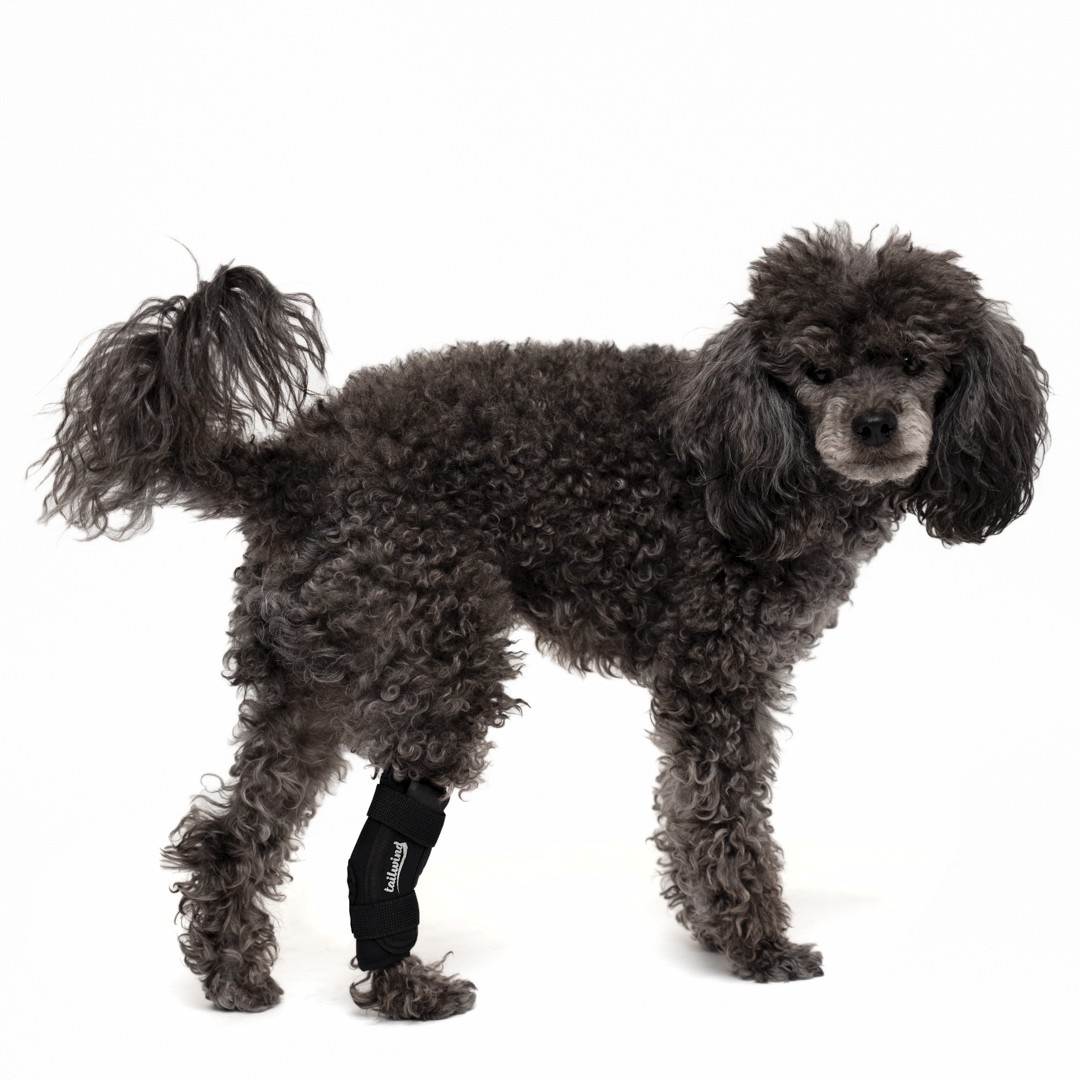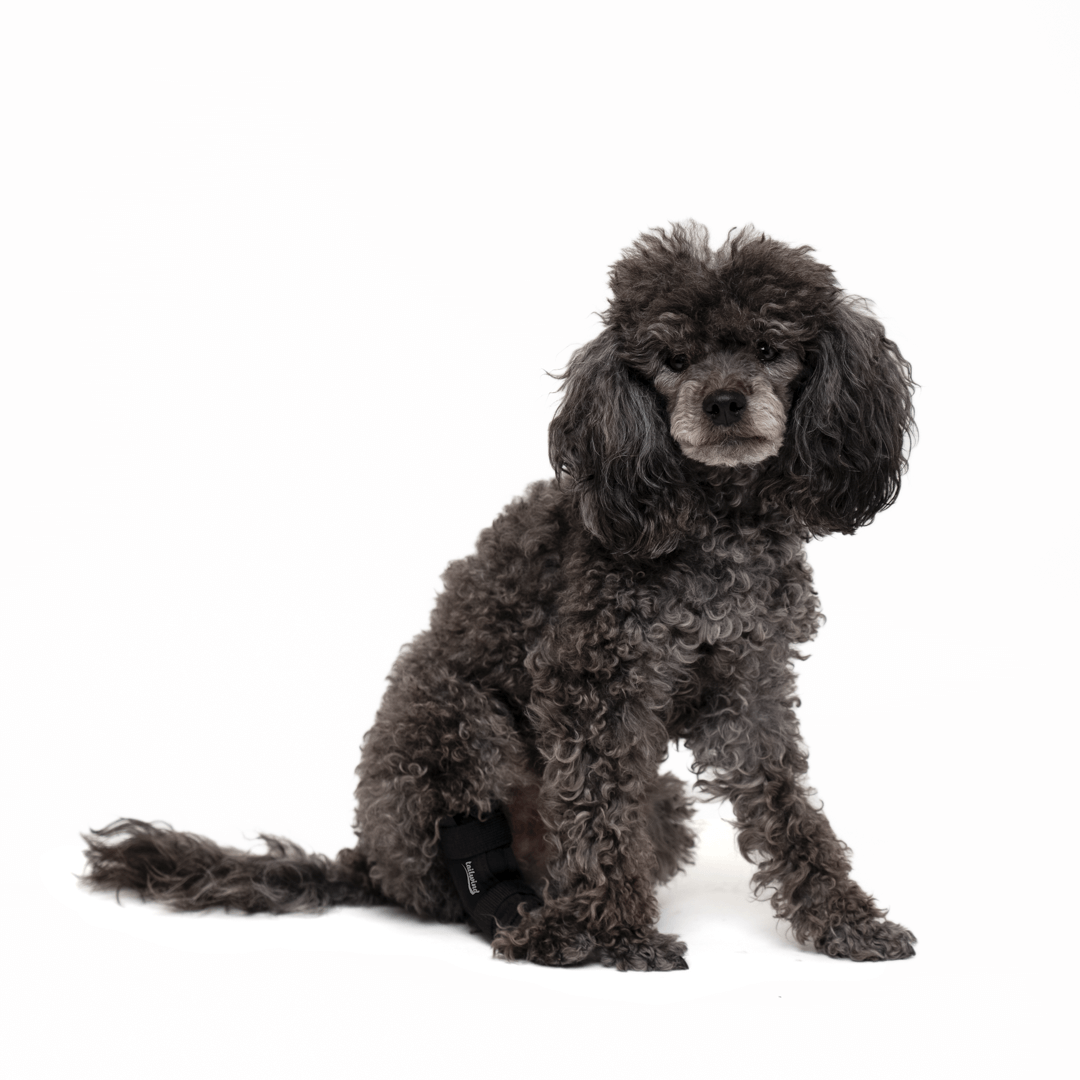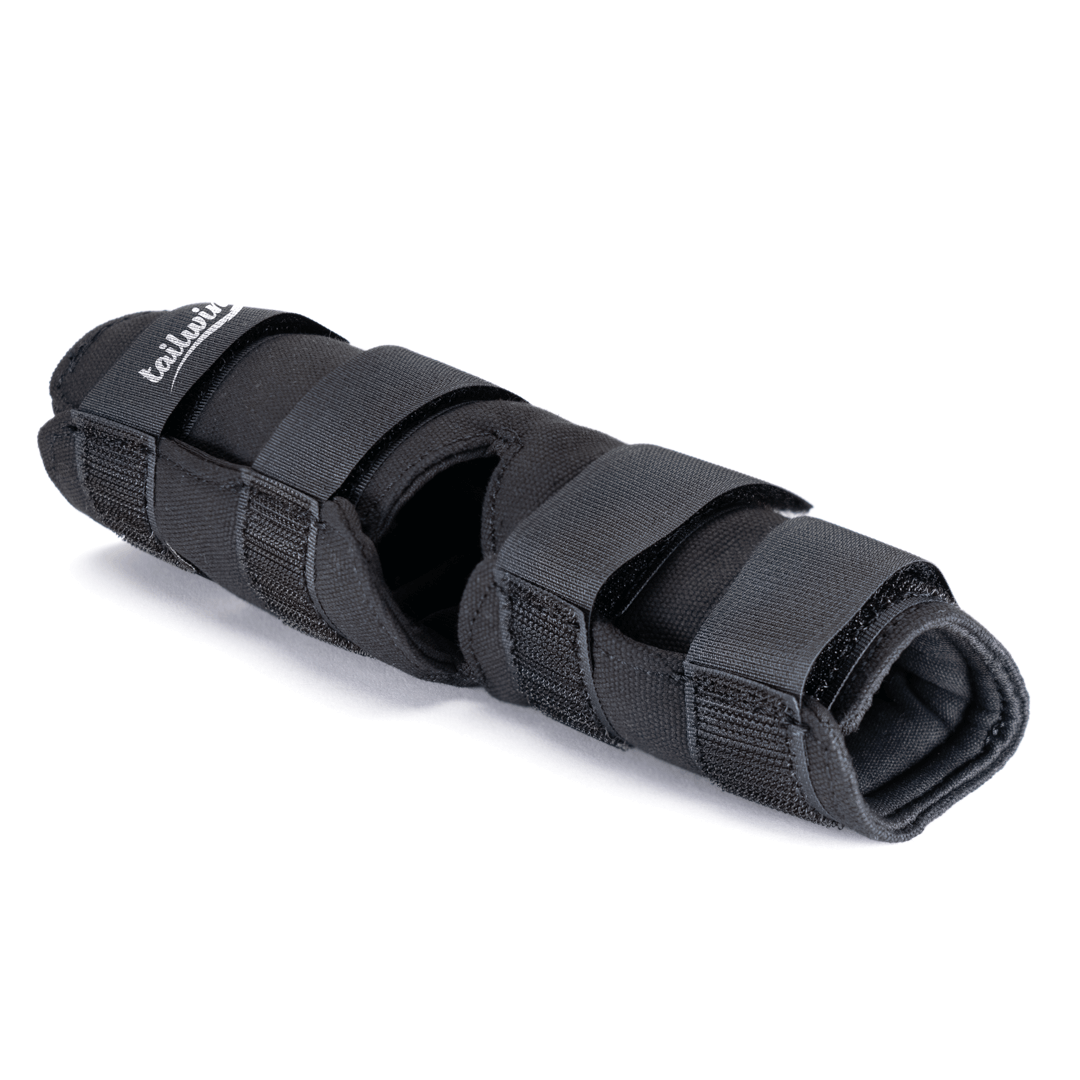 Collapsible content
Description

Improve your Dog

's wellbeing with a Custom Hock Brace

 

#vetapproved

Why your dog should wear a Hock Brace for Dogs:

 

 

If your dog has ligament injuries, tarsal injuries or osteoarthritis, the Hock Wrap for Dogs is the product you're looking for! 

It will reduce pain and relieve the joints. The brace can improve your dog's mobility and speed up the healing process.

✅ prevention of injuries

✅ muscle relaxation and

✅ helping the healing process after surgeries and injuries. 

 
Vet Approved & Preferred

Vet Approved and Preferred

We are an orthopedic technology company and have been in business for more than 75 years. Two years ago, our team received several requests to make custom braces and prosthetics for dogs from the University of Veterinary Medicine Vienna. This marked the birth of Kplusanimal (www.instagram.com/kplusanimal) This project is still a huge success and we are proud to say that we have helped over 200 dogs and several other animals including horses, donkeys and cats so far in 2021 alone. On our continuing journey to making animals feel better, we want to help dogs all over the world with our innovative orthopaedic brace technology. We received requests from dog owners all over the world, because they were in need of our products and after long research and preparation, we were able to launch Tailwindpets. With Tailwindpets, we are offering our products for dogs and can ship worldwide in max 5-7 Days. We are working together with a wide range of veterinarians who helped us improve our products to the highest of standards.

Here are a few of them:

  

 
Measurements (Sizing) & Video Tutorial

Sizing Guide

1) Get a tape measure or something else you can use to measure.

2) Measure the outline of the leg at the height of the carpus. (see picture below)

3) Measure the other outline (see picture below)

4) At checkout write the measurements taken in the additional info box.
Instructions

Easy on and Off in 10 seconds:
Tailwind Promise

The Tailwind Promise

100% Handmade by our Team of Experts
Made with skin-compatible neoprene 
75+ years of orthopedic technology expierence
Worldwide delivery
Skin-compatible neoprene 

All our wraps and braces can also be used by healthy dogs in order to ensure future health of joints and ligaments and relieve stress. 

For custom brace / wraps or orthopedics for your dog please contact us under info@tailwindpets.com or on FB www.facebook.com/tailwindpets



Shipping & Returns

Shipping

 

At Tailwind, we know how important it is that you receive your order as soon as possible and for this reason we always do our best to use a shipping method that gets your order to you fast.

We offer UPS shipping which takes 1-2 business days once UPS picks up the package. Please note that this is not the total lead time and each product has their own production times. We do everything in our power to get it to you faster. We are partnering with the our local postal service and UPS to ship your products. We recommend you to read all our Shipping Guidelines for all Information visit the full Page: https://www.tailwindpets.com/pages/shipping


How to return an order from Tailwind?

 

You have 30 days from the order date to make a return. You can return the product you do not want as long as it is in good condition.

Exchanges with custom made items are on a case by case basis depending on severity of the situation.

Customers must bear the cost of shipping products back to us for either a refund or return. We do not offer return labels so the following information must be followed for us to offer a refund.

Follow these instructions to make your return:



1) Send an e-mail to info@tailwindpets.com

 

2) You can send your return via postal mail or any courier company to the following address:

Tailwindpets.com
Kerkoc GmbH
Wolfholzgasse 11
Brunn am Gebirge 2345
Austria



We recommend you to read all our Return Guidelines for all Information visit the full Page: https://www.tailwindpets.com/pages/returns


 

We look forward to helping you next time whenever need us!